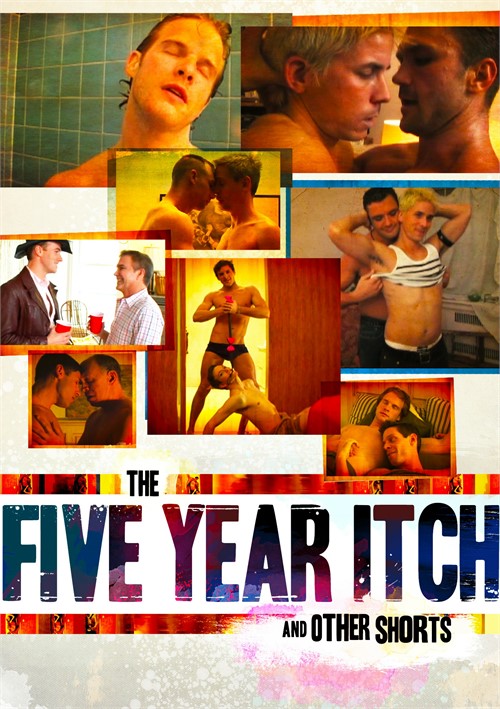 ---
---
Get five short underground films from director Andy Halliday in one set. Made over the years from 2004 to 2012, specifically with limited resources, these passion projects are truly independent. Tackling comedy, romance, fantasy and drama - all with a bare-bones, DIY feel.
The Five Year Itch
Matt and Greg have had a tough four years in their married life. Going into their fifth year, life and love have become a bit easier and they want to celebrate their union with a group of their other married friends. A film in the vein of Woody Allen and Robert Altman.
Call Me Sometime
Having just returned from two months in rehab, where he tried to get sober, a young man named Billy "falls down the rabbit hole" after taking his old job back.
Something Beautiful
After a harrowing three days of , Cory makes a conscious decision to change his life and attempts to get his friends Tommy and Charlie to do the same. His challenging discovery reveals the truth that everyone must find their own paths to follow and in their own time.
Slightly Dangerous
An unfinished project, Slightly Dangerous tells a fun, exciting story filled with drama, lust, suspense, witch's magic, a crazed serial killer, and some very sexy guys! HIGH CAMP! It's equivalent to going to a drive-in movie, or watching a Saturday afternoon serial in the 1940's.
A Day in the Life of a Lost Boy
An attractive, talented young man cant get through a day without sex and , as much as he tries. On this day he does his best to stay focused and get his life together.
This title ships on a DVD-R format disc. Please note, some DVD players may not be able to play this format. Please make sure your DVD player is compatible with this format before purchasing this title.
---
Information
Director: Andy Halliday
Writer: Andy Halliday
Length: 2 hrs. 40 mins.
Rating: NR
Released: Feb 20 2019
Production Year: 2012
TLA SKU: 2633249
Reviews
Review by Hard2Work
By: Hard2Work

This collection is just awful...not interesting, not funny, not sexy.
Review by Art Lover
By: Art Lover

Flaming uptight repressive queens talking to each other. That pretty much sums it up. If you are lonely and need background noise this is the movie for you.
Review by Amos Lassen
By: Amos Lassen

"The Five Year Itch & Other Shorts"
Comedy, Romance, Fantasy, Drama
Amos Lassen
Filmmaker Andy Halliday is a New York writer and actor whose work is new to me but whose credentials including working with Charles Busch...
Read More
Review by Marty
By: Marty

Some stories were very interesting. One was a bit bizarre. Occasionally the dialog was difficult to hear. Acting was consistently good throughout.