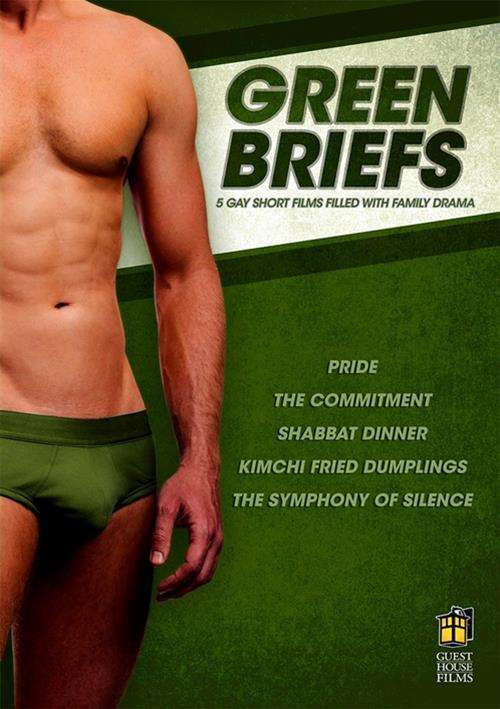 ---
---
Pride - Directed by Marc Saltarelli (22 minutes)
After being disowned by his homophobic father 20 years before, a young man is now to take him in as he suffers from Alzheimer's. Can he forgive his father for his past actions when his father doesn't even remember them?
Winner - Best Screenplay, Hollywood Reel Independent Film Festival; Winner - Audience Award, Long Island Gay and Lesbian Film Festival; Nominee - Iris Prize
The Commitment - Directed by Albert M. Chan (20 minutes)
While navigating the complicated process of adoption, a committed interracial gay couple discovers something very valuable about their relationship and their quest to start a family.
Winner - Best LGBT Film, SENE Film, Music and Arts Festival; Winner - Best Film, NASW (National Assoc. of Social Workers) Media Awards
Shabbat Dinner - Directed by Michael Morgenstern (14 minutes)
Friday night Shabbat dinner is boring as usual for William Shore. His mother shows off for their guests, his father has too much to drink, and he gets stuck entertaining fellow teenager Virgo, with whom he has nothing in common - at least, until he discovers that they both share a very important secret.
Official Selection - Frameline, NewFest; Winner - Best Gay Film, Out in the Desert Film Festival, Tucson, Arizona
Kimchi Fried Dumplings - Directed by Jason Karman (14 minutes)
When Carl comes home with his new boyfriend for Christmas after years of being away from his family, he faces the resentment of his younger gay brother Adam, who has been left to care for their aging parents during Carl's absence.
Official Selection - Frameline, Outfest Fusion, Vancouver Queer Film Festival, Los Angeles Asian Pacific Film Festival
The Symphony of Silence - Directed by Cedric Thomas Smith (40 minutes)
High school student Zach struggles to survive in the "dog eat dog" world of high school where he is tormented daily by bullies. Unfortunately, he can't find comfort at home, since one of the bullies happens to be his older brother. Winner - Grand Jury Prize, San Antonio Local Film Festival; Winner - Best LGBT Short, SouthTexas Underground Film Festival; Winner - Platinum Remi, Original Dramatic Independent Short, WorldFest
---
Reviews
Review by Jim
By: Jim

Green Briefs is a collection of five gay-centered short movies, all related in some way to family. All five are closely focused on very specific circumstances, and each one may be meaningful to people who are in or have been in exactly the same very ...
Read More
Review by gaychef
By: gaychef

we still have this terriable tragidy of gay bashing this needs to stop before it begins please help our gay teens life is to important to kill oneself help please