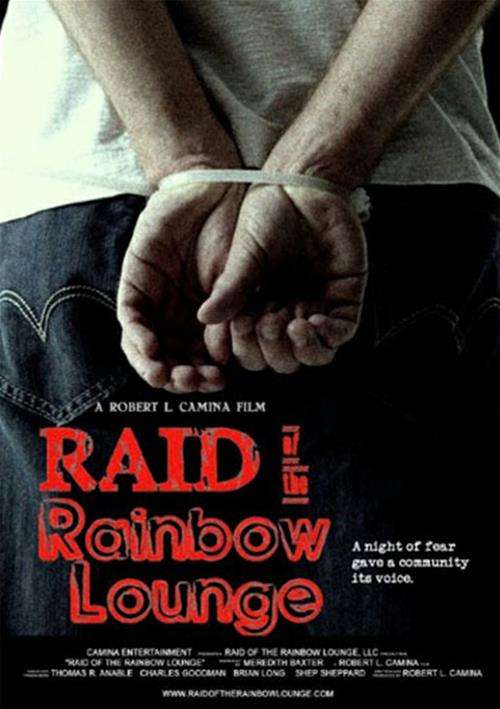 ---
---
Raid of the Rainbow Lounge is a full length documentary recounting the events surrounding the widely publicized and controversial raid of a Fort Worth, Texas gay bar in 2009. Following a sordid aftermath, Fort Worth would become a leader in LGBT equality. However, that journey was not smooth and without controversies. Witness history unfold as this film documents that journey from the perspective of eyewitnesses, activists and politicians who helped change the city.
This title ships on a DVD-R format disc. Please note, some DVD players may not be able to play this format. Please make sure your DVD player is compatible with this format before purchasing this title.
---
Information
Director: Robert L. Camina
Length: 1 hrs. 43 mins.
Rating: NR
Released: Oct 05 2015
Production Year: 2012
TLA SKU: 1757788
Reviews
Review by Tori
By: Tori

I am a resident of Fort Worth, where I work for FWPD. Although I still believe that it was not intended to be a raid, it certainly turned out to be one. This event turned this community on its heels and galvanized it...never to be complacent agai...
Read More
Review by Amos Lassen
By: Amos Lassen

I just received word about a new documentary by Robert Camina about the raid on the Rainbow Lounge in Fort Worth, Texas in June, 2009. (Yes, just three years ago). Police officers and the Texas Alcoholic Beverage Commission conduced arrests at a new ...
Read More