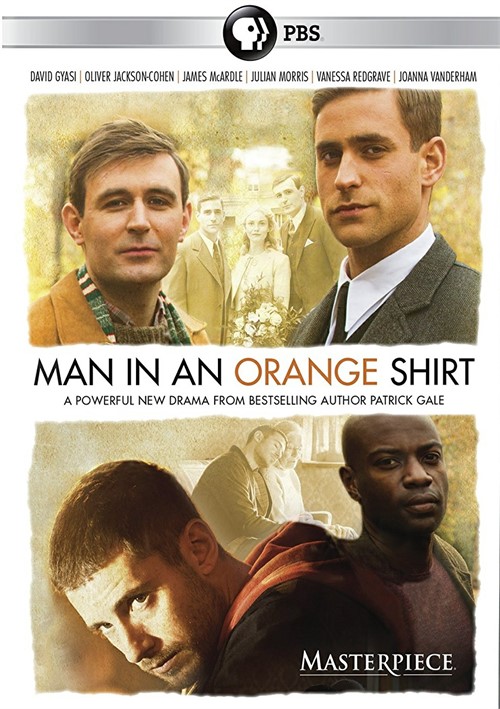 ---
---
In 1944, British Army Captain Michael Berryman meets the artist Thomas March in Southern Italy. Despite the fact he has a young fianc waiting for him back at home, straight-laced Michael finds himself falling for Thomas' bohemian charms. When the war ends they steal some time away at Michael's secluded cottage, where they briefly experience life as a couple and Thomas paints Michael's portrait, 'Man In An Orange Shirt'. Against Thomas' protestations, Michael then returns to the very different life in London he left before the war - back to marriage, and plans to start a family. Thomas returns to the relative freedom of Soho where, at great personal risk, he can live the life of a gay man. Will their old lives be enough to satisfy Michael and Thomas in the wake of what they had before? Or can they find a way for their love to survive against the pressures of conventional marriage, 1940s society, and the law?
---
Reasons to Buy
In his screenwriting debut, bestselling British novelist Patrick Gale tells two love stories, 60 years apart - stories linked by family and a painting, with a secret that echoes down the generations.
Featuring a cast including the Oscar-winning actress Vanessa Redgrave, Man in an Orange Shirt charts the challenges and huge changes to gay lives from the Secong World War to the present day.
This new Special Edition from Masterpiece Classics includes both installments of this romantic gay series, a hit in the UK finally coming to the United States.
Information
Director: Michael Samuels
Length: 1 hrs. 52 mins.
Rating: NR
Released: Jun 19 2018
Production Year: 2017
TLA SKU: 1971521
UPC Code: 841887036443
Reviews
Review by gbelly
By: gbelly

One of the most engaging gay films I've seen in recent years.
Review by Wharton 50
By: Wharton 50

This movie is a great Buy the first half was more interesting than second half the actors are just superb storyline superb I brought this movie from the UK because America takes so long to get everything it was worth the money that I paid for it and ...
Read More
Review by Amos Lassen
By: Amos Lassen

"Man In An Orange Shirt"
Moving Beyond the Expected
Amos Lassen
To celebrate the 50th anniversary of the decriminalization of homosexuality in Britain, the BBC has a Gay Britannia season and the show that is fascinating the Brits in "M...
Read More