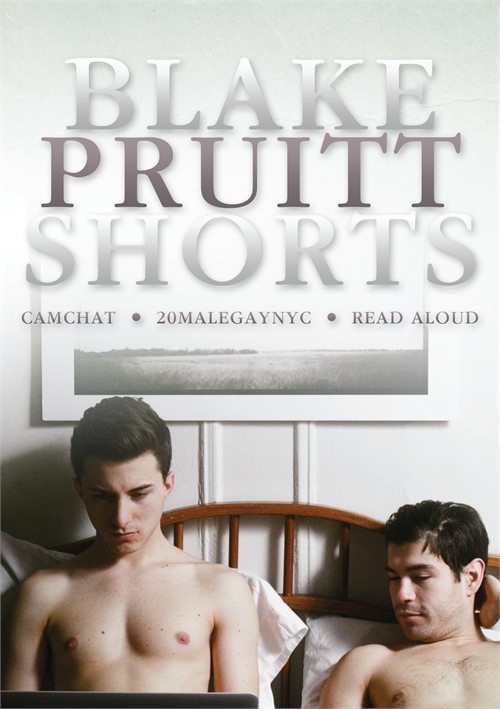 ---
---
Immensely talented, up-and-coming NYC-based filmmaker Blake Pruitt is worth keeping an eye on. First up in this brand-new collection of his work is 20MALEGAYNYC, a short documentary comprised of interviews with ten young gay men whose honesty and controversial opinions shed light on the experiences of gay urban 20-somethings today. The second short, Camchat, follows a young guy named Alec who encounters various men in online chat rooms - where experiences range from purely sexual to purely emotional. The final short, Read Aloud, follows Justin, a film editor who starts dreaming of being in front of the camera. When a new relationship begins developing, Justin has to decide if he wants to follow his dreams or settle down.
---
Reasons to Buy
Enjoy three gorgeous short films from young up-and-coming queer filmmaker Blake Pruitt!
A writer, director, editor, producer, and part time drag queen living in New York City, his work has screened and won awards at film festivals all over the world.
A graduate of the Maurice Kanbar Institute of Film and Television at New York University's Tisch School of the Arts, Blake's work has been featured on been featured on Andrew Sullivan's The Daily Dish, The Advocate, and The Huffington Post and more.
Information
Director: Blake Pruitt
Writer: Blake Pruitt
Length: 37 mins.
Rating: NR
Released: Dec 28 2016
Production Year: 2016
TLA SKU: 1877254
UPC Code: 758149703053
Catalog #: DR37426502
Reviews
Review by GayFilmCritic
By: GayFilmCritic

OMG! If there is one thing I learnt it's Blake Pruitt is clueless about writing and making films.
This movie is the BIGGEST WASTE of money. It's not worth the DVD it's printed on.
2 good uses for this movie, watch it if you have...
Read More
Review by Amos Lassen
By: Amos Lassen

"Blake Pruitt Shorts"
Three Short Films
Amos Lassen
Blake Pruitt is a New York City filmmaker, writer, director, editor, producer, and part time drag queen who presents with three short films that show the reality of gay life.
"20...
Read More