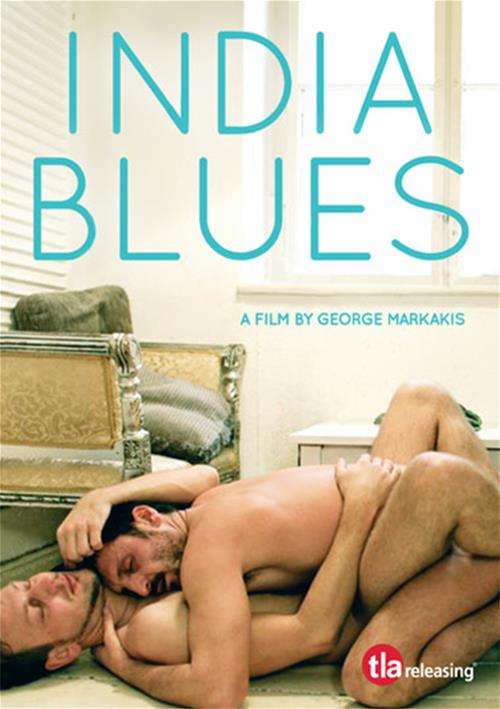 ---
---
India Blues is an edgy, bold and passionate love story between two young men who are sometimes afraid to love each other. Through exploring their experiences - both the trivial and important moments - in real time (their first kiss, their first sexual encounter, their awkward silences, their last hug), we are submerged in their universe of love and the feelings that come with it. Pain, lust, happiness, jealousy, attraction, peacefulness, love and anger are shown to us in eight out-of-order segments - chapters in the coming together and the tearing apart of two very different people.
---
Reasons to Buy
Though it's not for all tastes, this unusually patient, decidedly avant-garde film aims to offer the most realistic depiction possible of a gay relationship - through all of its emotional stages - on film.
Lead actors Yiannis Kolios and Christoph Forny give incredibly brave performances, showing their characters' vulnerability in totally subtle ways. Their 'on the floor' sex scene is not to be missed!
Though he's been working as a short filmmaker since 2000, this is the first full-length feature from experimental filmmaker George Markakis. Inspired by the work of Jean-Luc Godard, he invests India Blues with a lot of emotion, depth and intelligence even in the film's slowest, most trivial moments.
Information
Director: George Markakis
Writer: George Markakis
Length: 1 hrs. 34 mins.
Rating: NR
Released: Apr 26 2016
Production Year: 2013
TLA SKU: 1780997
UPC Code: 758149702070
Catalog #: DR37164102
Reviews