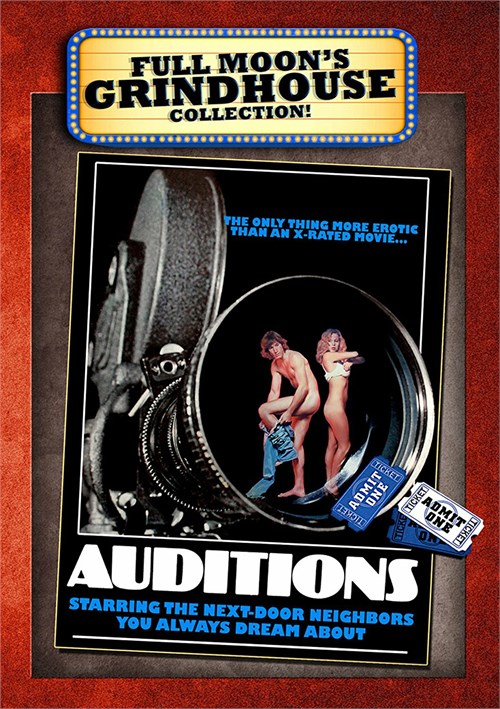 ---
---
Boy, did Harry Hurwitz have the right idea!
Step One: Put an ad in the paper: "Actress needed for sex film"
Step Two: Wait
Step Three: Film them doing freaky stuff in hopes of winning their big break!
Never has this plan worked so fine as a lovely day in 1978. Hordes of sexy young things showed up to have their naked bodies filmed as they jump, dance and even touch their kitties until they cum! While the innocents would only go that far, the real starlets committed to their role and excelled, sucking cock, getting fucked and more.
In between these cock achingly hot scenes, we're also treated to some of the weirdos who showed up including a midget, a rather large woman, and a singing nude man. Best of all, Auditions features a very young, very nude Linnea Quigley! No sir, it doesn't get any better than that.
See below for official synopsis.
A rare historic glimpse at the unique actors and bizarre personalities that showed up in Hollywood at a casting call for the erotic Fairy Tales 2 in 1978! Featuring a very young Linnea Quigley who does a nude dance. The "casting director" is Michael Pataki who also directed Charles Band's first horror film Mansion of the Doomed .
---
Reasons to Buy
'70s boobies were THE BEST!
Featuring a young Linnea Quigley
And tons of other fully nude dames!
Information
Director: Harry Hurwitz
Length: 1 hrs. 22 mins.
Rating: NR
Released: Feb 12 2012
Production Year: 1978
TLA SKU: 1772398
Number of Discs: 1
UPC Code: 850019903874
Catalog #: DV33629402
There Are No Reviews For Auditions