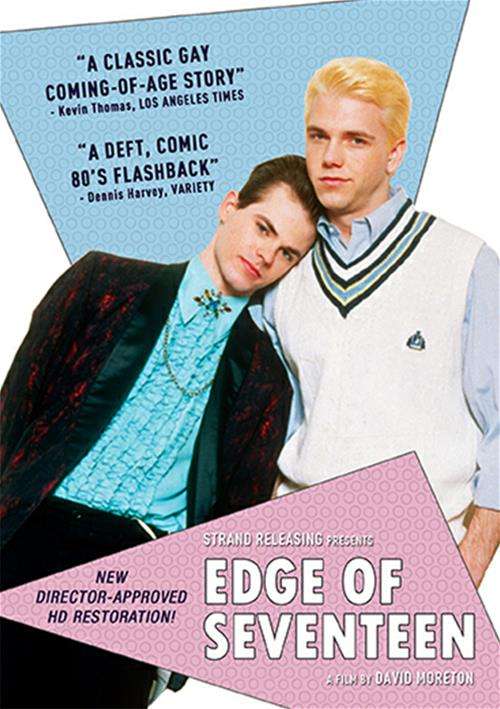 ---
---
A gay coming-out classic now available - totally re-mastered - on both DVD and Blu-ray! Set in the summer of 1984 in Sandusky, Ohio, teenager Eric Hunter (Chris Stafford) is terrified and exhilarated by his sexual attraction to Rod (Andersen Gabrych), a college student and co-worker at a local fast food joint. But, Eric's sexual awakening is complicated by his new romance with his best friend Maggie (Tina Holmes). Featuring an upbeat 80's soundtrack that includes the Eurythmics and Bronski Beat, this critically acclaimed film continues to set the standard for all generations!
---
Additional Versions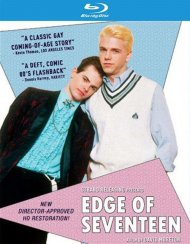 Reasons to Buy
Called "a classic gay coming of age story" by The Los Angeles Times, Edge of is now remastered and re-released in a new director-approved HD restoration.
This really is one of the most touching and adorable gay movies of all time - certainly a high-water mark of gay cinema in the 1990s.
For anyone of a certain age, but particularly those who hit their teenage years in the '80s, this movie will resonate deeply. It's still a must-see, though, for everyone else!
DVD Features
Interview with Director David Moreton & Writer Toff Stephens
Deleted Scenes
Audition Outtakes
Original Theatrical Trailer
Other Strand Trailers
Information
Director: David Moreton
Writer: Todd Stephens
Length: 1 hrs. 43 mins.
Rating: NR
Released: Feb 02 2016
Production Year: 1998
TLA SKU: 1769290
UPC Code: 712267360628
Catalog #: DV12850506
Reviews