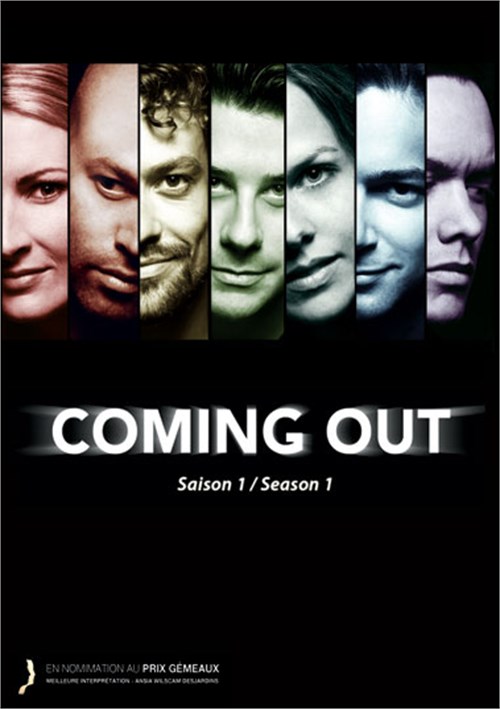 ---
---
The explosive lives, loves and losses of an intermingled group of Montrealers are explored as they confront the subject of difference. Managing a modern relationship can be a mess. Single? Attached? Married? Divorced? Open? Closed? The most common answer is "It's complicated." Get ready to come out with these characters as they negotiate acceptance, prejudice and just how much they're willing to risk in the pursuit of love and happiness. Mat (Mathieu Blanchard) is a gay fashion photographer with nothing out of his reach until his ex, Ian (Marc-André Poliquin) resurfaces. Meanwhile, Hugo (Patrick Martin) pursues a secret relationship with Olivier (Sebastien Beaulac), a married father who keeps the closet door firmly shut. And finally, Téo (Dhanaé Audet-Beaulieu), is a young man who turns to and prostitution after a messy coming out to his parents. Unaware of how close to home his struggles may come, Caroline (Mélanie Pilon) tries to help Téo get his life back together.
---
Reasons to Buy
Get all 12 episodes of this brand new series on DVD!
Coming Out is produced by Charlie David - whom you might know best from Mulligans, Judas Kiss and " Dante's Cove ."
The series was written, directed and produced by Mathieu Blanchard, who also stars as Mat. He's a jack of all trades worth keeping an eye on.
Information
Director: Mathieu Blanchard
Writer: Mathieu Blanchard
Length: 2 hrs. 3 mins.
Rating: NR
Released: Jan 21 2014
TLA SKU: 1761836
UPC Code: 854555004545
Catalog #: DR35924502
Reviews
Review by Donlin
By: Donlin

I earlier pointed out that Episode 11 is missing. When you select Episode 11 you get Episode 12. You also - correctly - get Episode 12 when you select Episode 12. It has to be a disc problem because it happens on two different players. With subse...
Read More
Review by Donlin
By: Donlin

Although the disc appears to have 12 episodes, on my copy there are actually only eleven. Episodes 11 and 12 are exactly the same, so since we have one duplicated, there must be one missing episode.
Review by Amos Lassen
By: Amos Lassen

"Coming Out" is a television series about the explosive lives, loves and losses of a group of men in Montreal. Some of the issues looked at deal with managing a modern relationship. There are decisions to be made-what is better? ---Single? Attached? ...
Read More