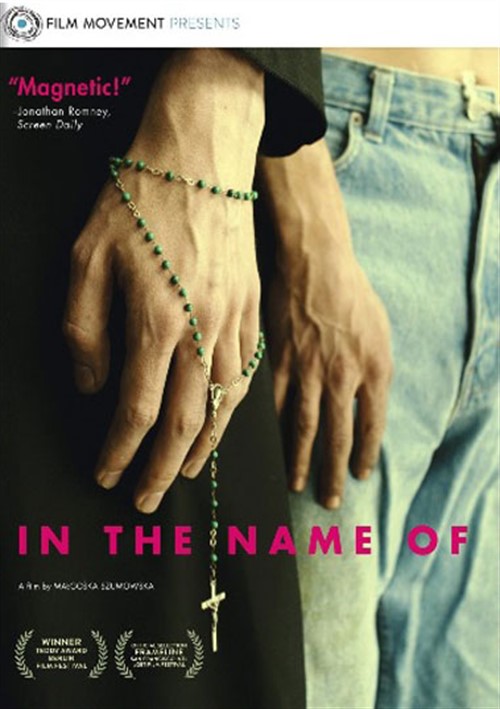 ---
---
The sexual desires of a country priest for a local boy threatens his sincere devotion to his calling in this impassioned Polish drama.
Reasons to Buy
It's so beautifully shot that the film is ultimately a feast for the eyes as well as a challenge to the mind and soul.
The film has screened to great acclaim at festivals all around the globe. It even won the Teddy Award for "Best Feature Film" at the 63rd Berlin Film Festival.
In the Name of... deals with incredibly taboo subject matter, but the actors are so good that they pull off their performances with minimal discomfort - making their characters consistently human and relatable.
Information
Director: Malgoska Szumowska
Writer: Malgoska Szumowska
Writer: Michal Englert
Length: 1 hrs. 36 mins.
Rating: XXX
Released: May 27 2014
Production Year: 2013
TLA SKU: 1761778
Number of Discs: 1
UPC Code: 616892186960
Catalog #: DV35703702
Reviews
Review by Raymond Murray
By: Raymond Murray
In-House Review - Jul 23 2013
Far from being an exploitative story to take advantage of the ongoing sex scandal afflicting the Roman Catholic Church, In the Name of is, instead, a powerful, sensitive and complex portrait of a lonely but devout priest struggling with his sexuality...
Read More
Review by Blane
By: Blane

That's about it
Review by Amos Lassen
By: Amos Lassen

Adam (Andrzej Chyra) is a priest who has been sent to a small rural town in Poland. This was done to move him away from the Parish he had been in and also so that he can work with a group of troubled teens. The town likes him and everything was going...
Read More