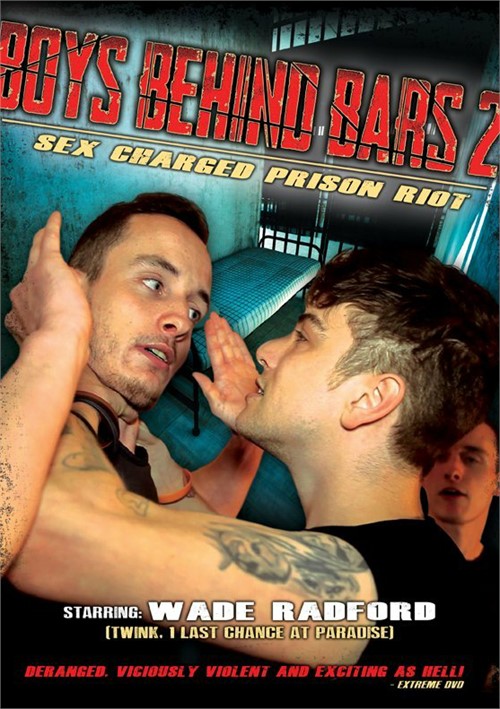 ---
---
During a disturbance in the prison, two twin brothers (Connor Paganini and James Paganini) serving a sentence for dealing are locked into the shower blocks, only to be confronted by the savage and deranged Darrell (co-director Wade Radford) who has some wild ideas about how to pass the time.
Reasons to Buy
Low-budget enfant terrible Wade Radford is back with another gritty, sex-drenched prison thriller! We'd gladly share a cell with him... anytime.
This time, he brought along twin twink hotties Connor Paganini and James Paganini for our added viewing pleasure. Double the fun.
Co-directors Radford and Jason Impey are becoming incredibly prolific. They have released six movies so far in just two years: Sex, Lies and Depravity, Boys Behind Bars, 1 Last Chance at Paradise, More Sex, Lies and Depravity and Twink. All of their flicks are made on the cheap (and it shows), but their output is impressive.
Information
Director: Jason Impey
Director: Wade Radford
Length: 1 hrs. 16 mins.
Rating: NR
Released: Jan 20 2015
Production Year: 2014
TLA SKU: 1761687
UPC Code: 887936993329
Catalog #: DV36658802
Reviews
Review by Dan9
By: Dan9

The entire movie is in a single room with the actors just talking. No action, no nudity, no sex (they had sex with their clothes on).They were prison searched with their clothes on. haha
Review by Amos Lassen
By: Amos Lassen

Two twin brothers who are serving time for dealing are locked into the showers where they are confronted by Darrell (Wade Radford), a deranged prisoner. Darrell outs, Richard one of the twins an all hell breaks loose and tensions are ready to b...
Read More