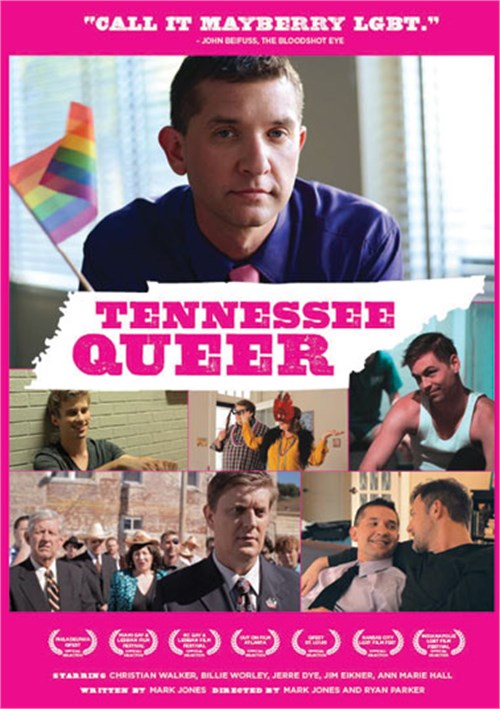 ---
---
A crooked politician and a scheming minister work to undermine a town's first LGBT pride march in this raucous political comedy by first-time director Earl Goshorn.
Reasons to Buy
A wildly broad comedy on a topical subject.
Tennessee Queer manages to earn belly laughs while keeping a focus on an important issue.
This should please fans of other Southern gay comedies like Sordid Lives and Happy, Texas.
Information
Director: Earl Goshorn
Writer: Mark Jones
Length: 1 hrs. 30 mins.
Rating: NR
Released: Jul 29 2014
TLA SKU: 1761650
UPC Code: 855114005010
Catalog #: DV34423702
Reviews
Review by Raymond Murray
By: Raymond Murray
In-House Review - Sep 07 2012
A Southern comedy about LGBT rights battling it out in an entrenched culture of homophobia? Yes! From first time director Earl Goshorn, Tennessee Queer is a charmingly raucous low budget comedy.
After a few years up north in New York, "o...
Read More
Review by Amos Lassen
By: Amos Lassen

I am starting this review by telling you that I am a fan of Mark Jones not just as a person but as a filmmaker as well. I loved his earlier films-"Fraternity Massacre at Hell Island" and "Eli Parker is Getting Married" and have been waiting for quite...
Read More