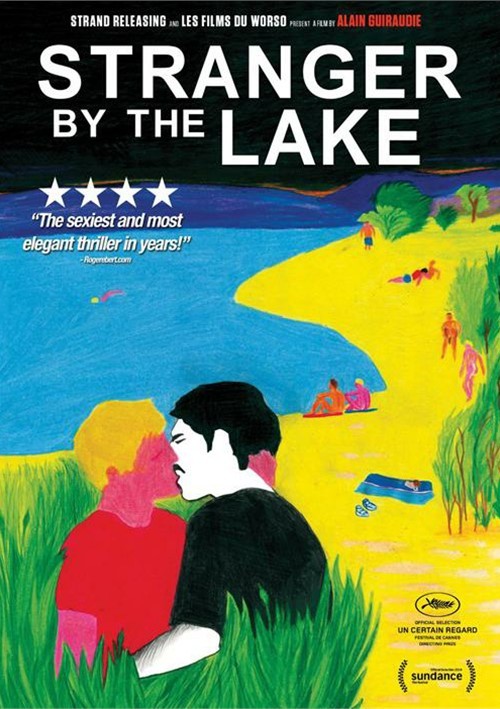 ---
---
Frank (Pierre de Ladonchamps) spends his summer days hopelessly searching for companionship at a popular cruising spot on the shores of a lake in rural France. One day, he meets Michel (Christophe Paou), an attractive yet darkly mysterious man and falls blindly in love. When a death occurs, Frank and Michel become the primary suspects but they choose to ignore the dangers and instead continue to engage in their passionate and potentially lethal relationship. Stranger by the Lake is an erotic thriller that tests the lengths and limits of sexual desire.
---
Additional Versions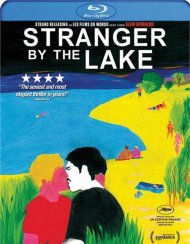 Reasons to Buy
Director Alain Guiraudie finally follows up his smart 2003 hit No Rest for the Brave with another intelligent and engrossing gay film.
Stranger by the Lake earned rave reviews from critics and industry insiders when it premiered at the 2013 Cannes Film Festival.
This is a clever, creepy and intensely erotic tale of sexual desire triumphing over common sense. The sex scenes are raw, graphic and seem like they might not even be simulated.
Information
Director: Alain Guiraudie
Writer: Alain Guiraudie
Length: 1 hrs. 40 mins.
Rating: NR
Released: May 13 2014
TLA SKU: 1692441
UPC Code: 712267331628
Catalog #: DV35498302
Reviews
Review by Robert O'Neill
By: Robert O'Neill
In-House Review - Mar 04 2014
Having snagged the Queer Palm Award at the 2013 Cannes Film Festival, Stranger by the Lake has become one of the most anticipated and buzzed about gay films of 2014. That's with good reason. The movie is completely brazen in its depiction of wild, ou...
Read More
Review by Birdutters
By: Birdutters

Loved this film! No stereotype twinks anywhere! No crossdressers. No women. A real breath of fresh air! Men comfortable in their own skins. Beautifully filmed. No awkward hands in front of cocks. Good story. I bought on Blu-ray...worth every penny. ...
Read More
Review by Colorful Kent
By: Colorful Kent

The two leads totally straight actors who they had doubles do their sex scenes. They got a lot of praise for their "courage".

I enjoyed it. But would have been better with gay actors.
Review by Amos Lassen
By: Amos Lassen

"Stranger by the Lake" ( "L'inconnu du lac")
Summer at the Lake
Amos Lassen
Franck (Pierre Deladonchamps) is a regular visitor to the secluded shores of the lake that is known as a place where gay men cruise in the summer. It is there ...
Read More