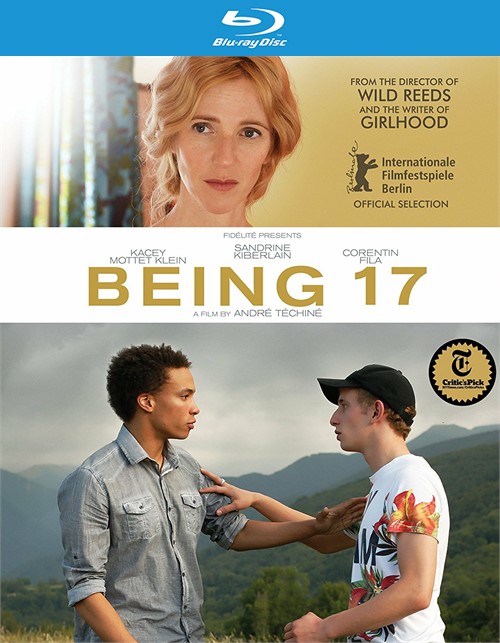 ---
---
Acclaimed director André Téchiné's latest coming-of-age masterpiece is an intimate portrayal of the 17 year-old psyche. Thomas lives on the family farm and longs to be a veterinarian. His trip to school is a three-hour trek through a visually inspiring mountainside. In comparison, Damien lives with his doctor mother, while his father is stationed overseas as an army pilot. Their lives are thrown together when Damien's mom is called to aid Thomas' pregnant mother. When Damien's father invites Thomas to live with them temporarily, emotions surface in wildly different displays of unbridled passion.
---
Additional Versions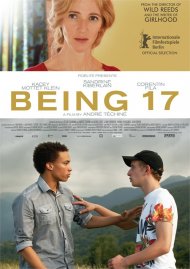 Reasons to Buy
André Téchiné is the same wildly acclaimed French auteur behind The Witnesses, Rendez-Vous, Changing Times and the gay classic Wild Reeds.
Being 17 is one of the past year's most high-profile gay films. It's a romantic, sensitive portrait of a teen relationship that begins with bullying and evolves into something much deeper.
The film has earned a wealth of rave reviews. The Hollywood Reporter called it "An ultra-naturalistic slice of rocky adolescent life that combines violence and sensuality, wrenching loss and tender discovery."
Information
Director: Andre Techine
Producer:

Olivier Delbosc

Producer:

Marc Missonnier

Writer: Andre Techine
Writer: Celine Sciamma
Length: 1 hrs. 54 mins.
Rating: NR
Released: Mar 14 2017
Production Year: 2016
TLA SKU: 1890809
Number of Discs: 1
UPC Code: 712267361533
Catalog #: DB37453903
Reviews
Review by Watersign69
By: Watersign69

I am one guy who can hold on to a grudge but this occurred for myself and my bully years after the bullying. The characters have it happen to them while teens, I'm slow, I was in my twenties.
Review by Amos Lassen
By: Amos Lassen

"BEING 17" ("Quand on a 17 ans")
Adolescent Sexual Awakening
Amos Lassen
Andre Techine who has given us such beautiful movies such as "Wild Reeds" and "The Witnesses" has a new film that he co-wrote with Celine Sciamma. "Being 17" is a...
Read More