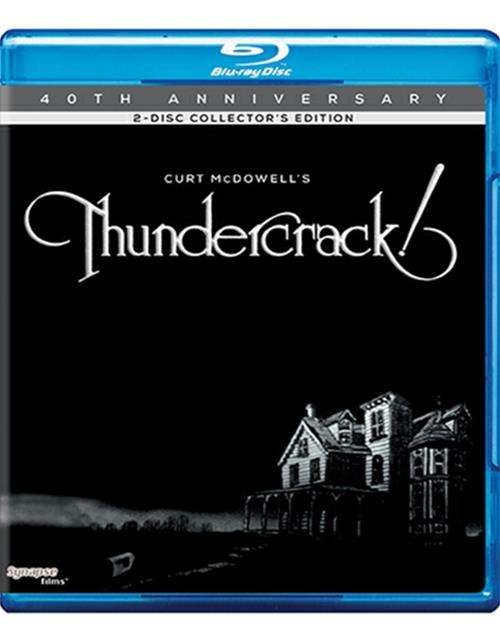 ---
---
Witness, if you dare, the world's only underground kinky art-erotica horror film - complete with four men, three women and rampaging circus animals! Set in a creepy house on a dark and stormy night, several guests attempt to get out of the rain and quickly find themselves caught up in an eerie orgy of graphic humor, horror and sex. A tour de of underground filmmaking with a plot beyond description, this film fully exposes itself with amazing dialogue and trash-noir lighting through which to peer at the pickles, the and the polymorphs. This exceptionally perverse and utterly brilliant gem is not recommended for those with tender sensibilities.
---
Additional Versions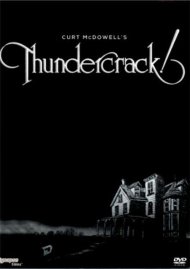 Reasons to Buy
Years in the making, this highly-anticipated restoration of the underground cinema classic will finally be unleashed on the public! A true cult classic that has shocked, excited and amazed audiences worldwide for 40 years, this presentation is the first ever official North American video release.
In 1975, Curt McDowell and gay icon George Kuchar created this utterly insane parody of arthouse horror films and packed it with graphic sex and all the hilariously campy performances the screen can hold.
The men in this film are all sexually fluid. In addition to all of the straight coupling, there is an intense focus on homoeroticism. Lead actors Rick Johnson, Ken Scudder, Mookie Blodgett and George Kuchar himself all have some sort of exciting gay encounter.
Information
Director: Curt McDowell
Writer: George Kuchar
Length: 2 hrs. 40 mins.
Rating: NR
Released: Dec 08 2015
Production Year: 1975
TLA SKU: 1757616
UPC Code: 654930317891
Catalog #: DB11918403
Reviews
Review by Amos Lassen
By: Amos Lassen

We have been hearing about the release of the remastered "Thundercrack!" for a long time and come December it can be yours. "Thundercrack!" has been regarded as "the world's only underground kinky art horror film". It begins as an atmospheric gothic ...
Read More
Review by Uncle Kenny
By: Uncle Kenny

Met Curt many years at the world premier of this film..It was at the Seattle film festival, around 1977. Fell in love. Someone, with a twisted mind, as I. Never got to meet him, but a friend, got to fuck him. Still, one of the funniest movies mad...
Read More